Some supplements don't live up to the hype.
Some products are produced by unreliable brands.
Some health fads are marketed by misleading means.
Some cure-all products turn out to be disappointing scams.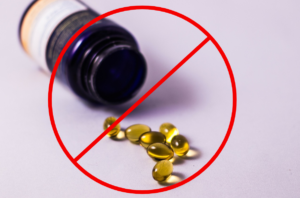 This is where we come in.
Who We Are
Here at HealthBuster.org (yes, we are a .org) we are committed to providing truthful and helpful information on different health-related goods, supplements, devices, etc. that make their way onto the market. We don't have medical degrees and certainly don't provide medical advice, but what we do have is a team of level-headed and logical researchers that provide the most truthful information possible.
We review what exists and let you know our take on things. So if there is a product we think you should stay clear of we'll let you know… and vice versa.
Our Not-So-Long Existence
HealthBuster.org was just founded in 2020, and out of a dire need to warn consumers about products that simply do not work, which many would label as "scams".
Online marketing seems to have become increasingly misleading and deceptive, in particular when it comes to luring in desperate individuals that seek health solutions to their problems… and once again, this is where we come in.
Our Advice
You should always do your due-diligence before purchasing health products. We know you've already been doing this, since you're on our website new, but don't take our word for everything either.
And again, we are not health professionals… just average Joe's and Susan's with a with a knack for investigation and a desire to help our fellow consumers. After all, we are consumers too.